Financial services have become a natural add-on to many CPA/tax professional practices. Clients trust these professionals to provide insightful, practical and sound wealth management and planning advice at the same level of quality and reliability as their bookkeeping and tax guidance. Yet, many firms have yet to take advantage of this opportunity to better serve their clients, increase loyalty and broaden their revenue bases.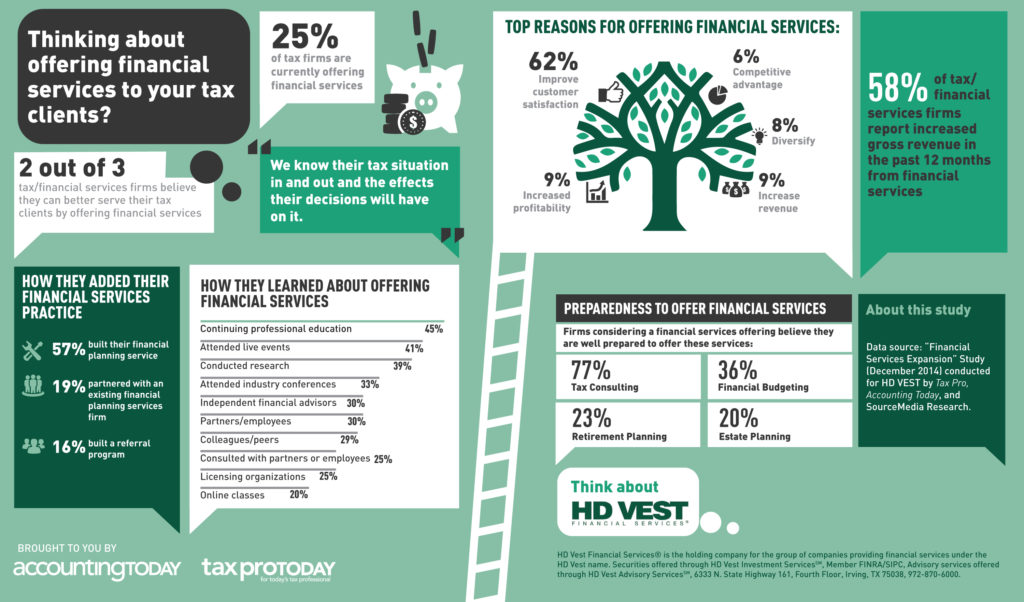 Download "Missing a Natural Opportunity" Whitepaper
HD Vest Financial Services® is the holding company for the group of companies providing financial services under the HD Vest name.
Securities offered through HD Vest Investment ServicesSM, Member SIPC
Advisory Services offered through HD Vest Advisory ServicesSM
6333 N. State Highway 161, Fourth Floor, Irving, TX 75038 | (972) 870-6000
HD Vest Financial Services and its affiliates (collectively, "HD Vest, Inc.") do not provide legal, tax or accounting services. You should consult your tax and legal professional regarding the tax and estate planning implications of any investments.