In an August 2014 survey conducted by the research unit of SourceMedia, publisher of Accounting Today, accountants and tax professionals who have added a financial services offering to their business said that they not only increased profitability, but that a large majority of their tax service clients were also financial services clients. By offering these extended services, they've improved customer loyalty and satisfaction and increased the value of their business.
Tax professionals offering financial services have gained notable benefits that outweigh any potential concerns, according to a survey. Read on to learn more.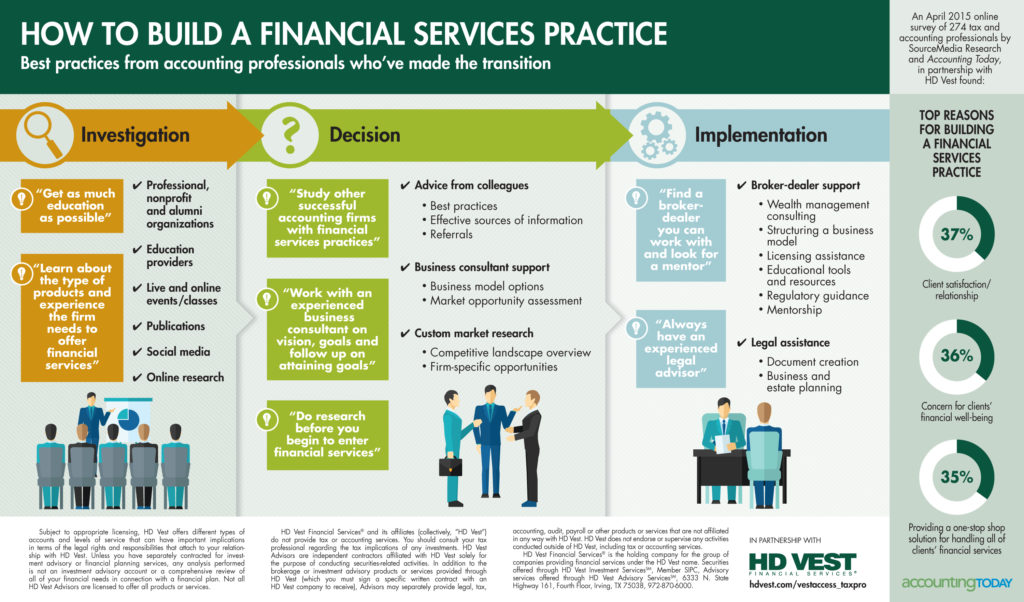 Download "Benefits Trump Concerns" Whitepaper
HD Vest Financial Services® is the holding company for the group of companies providing financial services under the HD Vest name.
Securities offered through HD Vest Investment ServicesSM, Member SIPC
Advisory Services offered through HD Vest Advisory ServicesSM
6333 N. State Highway 161, Fourth Floor, Irving, TX 75038 | (972) 870-6000
HD Vest Financial Services and its affiliates (collectively, "HD Vest, Inc.") do not provide legal, tax or accounting services. You should consult your tax and legal professional regarding the tax and estate planning implications of any investments.